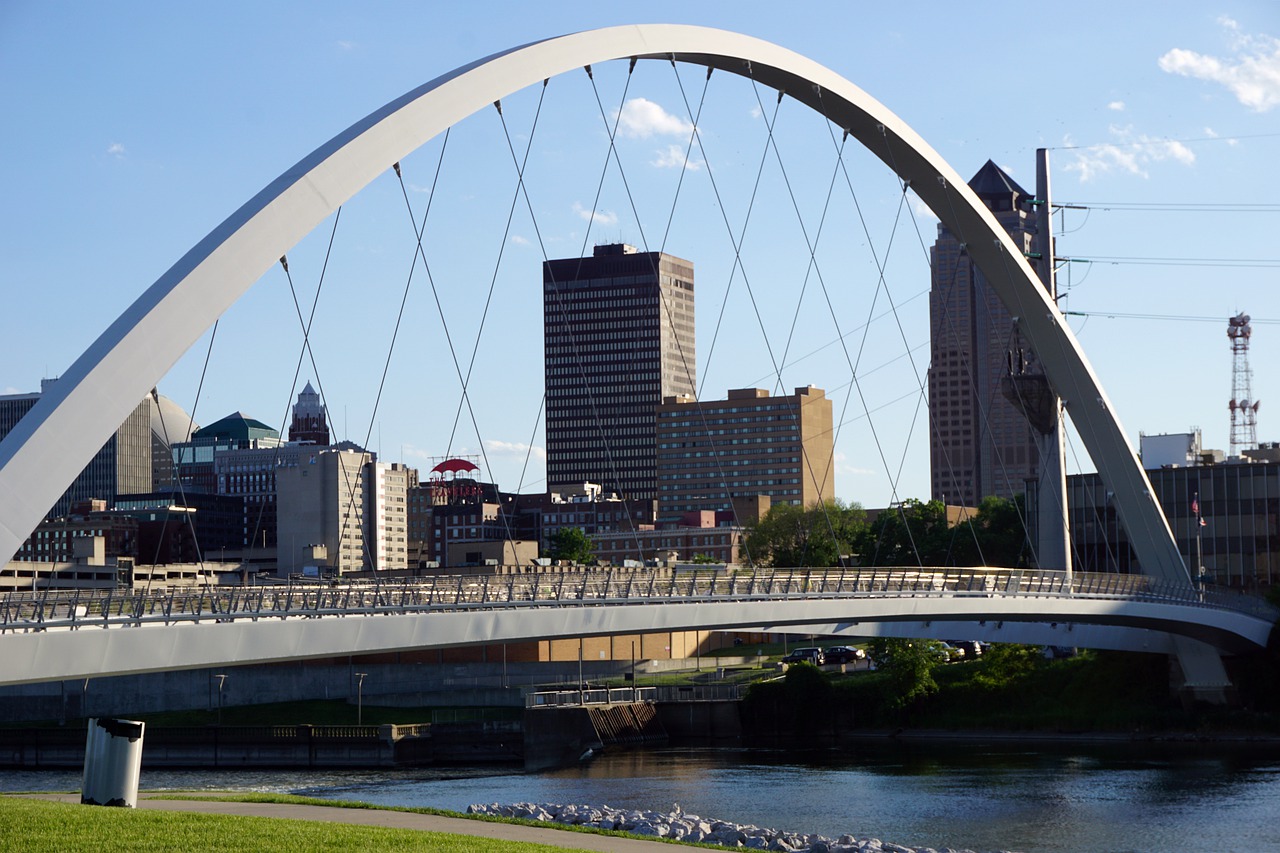 The Iowa Department of Public Safety (DPS) authorizes and issues armed and unarmed security guard licenses. In addition, the Des Moines-based agency makes sure that the certification prerequisites are satisfied before an armed or unarmed security officer permit is granted.
In order for a person to become a licensed unarmed security officer or security guard in the state of Iowa, there are a few minimum conditions which must be met first.
The applicant must be at least 18 years of age
The applicant must have a high school diploma, or an equivalency certificate
The applicant must be a U.S. citizen
The applicant must be of good moral character and have no convictions for an aggravated misdemeanor or a felony
The applicant must not be an abuser of alcohol or controlled substance
There will be fingerprints submitted. Most law enforcement agencies will roll fingerprints. You may expect to pay a $30.00 processing fee.
The applicant will also have a background check done to ensure and establish that the future security officer is in fact honest and will not misuse the level of security clearance given to them.
The applicant must attend a mandatory state certified training course and successfully pass a written examination, which is given monthly by the Iowa Department of Public Safety at the Wallace State Office Building
East Ninth and Grand, Des Moines, Iowa 50319. Phone: 515-281-849.
Some of the topics and classes that the future security guard will come across in this training include, ethical issues ; the use of force; lawfully detaining a suspect ; reporting to official agencies, etc. Once these standards are passed and courses completed, a person is able to become employed as a commissioned security officer in the state of Iowa.
Similar to the unarmed security officer license, the applicant trying to work as an armed security guard must also acquire a permit as an armed security guard before being employed within the state of Iowa.
Anyone who wishes to be licensed as an armed security guard, must take firearm's training including marksmanship and target practice and meet and maintain the following requirements:
The applicant must be at least 21 years old
The applicant will provide a current photo and submit to a background check
The applicant will not have any felony convictions or aggravated misdemeanors in his or her record
Applicant will be fingerprinted
Applicant will participate in state authorized training and successfully pass a written exam.
After obtaining the armed permit the security guard in the state of Iowa will be ready to be employed in the protection field with professionalism and trust as well as with an understanding of the procedures they need to take in emergency situations.
*Note: The license will be valid for 24 months – a two year license is $100.00 – and must be reapplied for at least 30 days prior to the date of expiration.